Module 5
Song Structure—Every Song (and Person) Plays a Part!
Start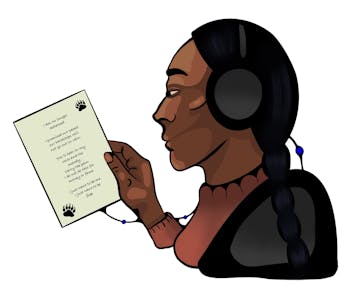 Approx Time to Complete
1.25 Hrs
Pro Tip
The slide decks have extra info not included in the online lessons.
The Notebook can be printed but has more functionality when used digitally.
Module Overview
In Module 5, students will learn about decolonization and Indigenization and will analyze a song using the Four R framework created by Indigenous scholars Verna J. Kirkness and Ray Barnhardt.
Module Resources
Module Outline
1
Minds-On: Understanding The Past
10 Minutes
2
Action: Song Messages And Structures
65 Minutes
3
Consolidation/Reflection
5 Minutes