Spring 2022 Winners
Home > Judges & Winners > Spring 2022 Winners
Grand Prize Winner
The votes are in! After listening to amazing music remixes from students across Canada, the judges have selected the Grand Prize Winners of the Spring 2022 Canada Your Voice is Power competition. Congratulations to students Bryce Watt and Miyuki Dryer and to our winning teacher, Ms. Anna Alfano.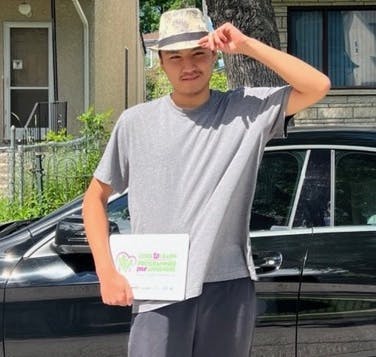 Bryce Watt
Grade 12, Technical Vocational School
Winnipeg, MB
"My inspiration came from personal experience and seeing it around. Racist systems and unstable homes was the topic. I tried to convey the reasons why our people may be depressed. I tried to say we come from a different type of lifestyle of the streets but it is equally difficult. I tried to end the song by saying we should become aware of what is killing us and rise above it."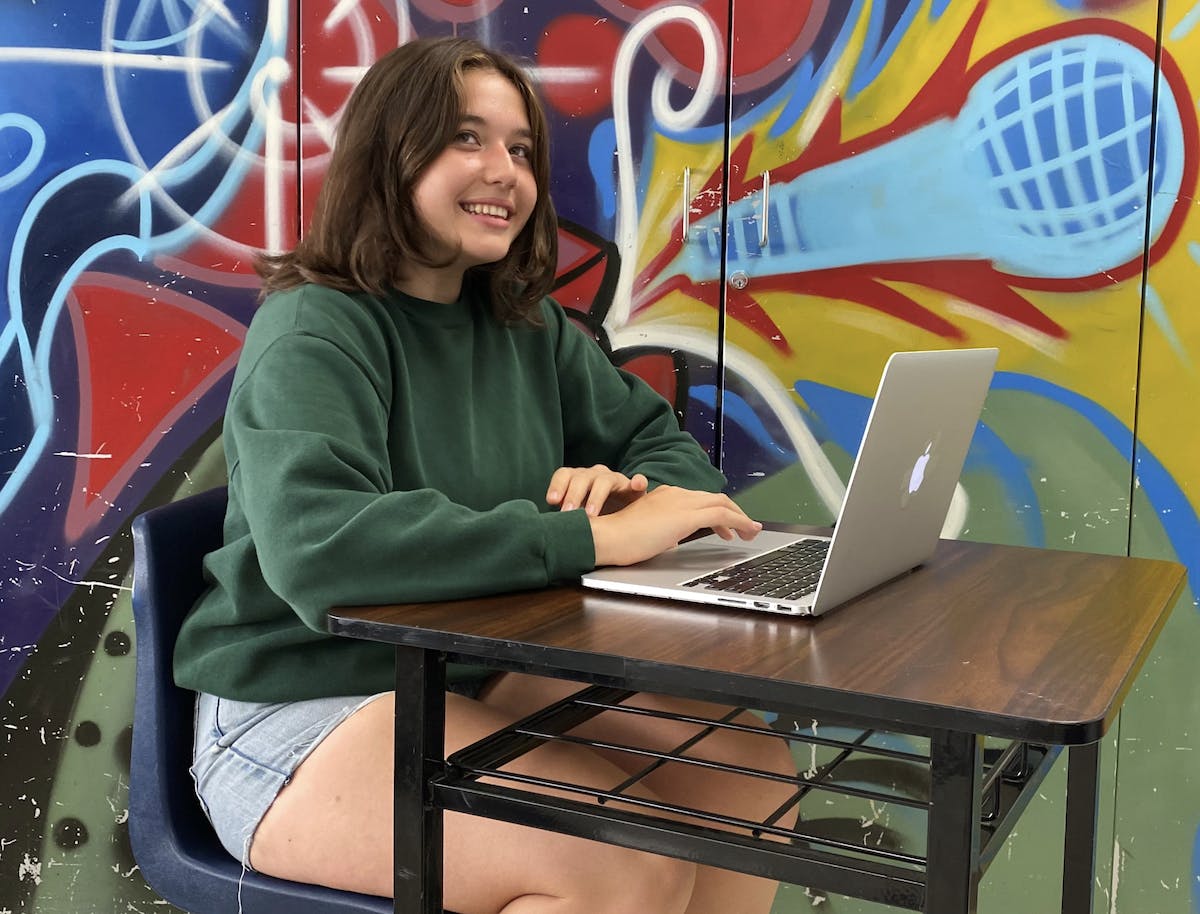 Miyuki Dryer
Grade 10, Collège français
Toronto, ON
"For my song production project, I wanted to send an important message about inequity towards Indigenous people. The overall goal of my song was to raise awareness of the reality that people from racial minority groups experience. The song excerpts spoke mainly of the fact that the government or people in power are doing nothing to eliminate these injustices, in short, we must become aware of these injustices and the inequity against Indigenous peoples. Racism is not only acts, but the lack of acts too. To achieve my goal of conveying this message, I used song segments from singers and Indigenous people, who individually in their songs spoke about their own experiences with racism and inequity. Racism is not something that can be fixed with an exchange of apologies, you have to have a visible change."
View Miyuki's Code
Teacher Winner
Through this award for excellent instruction, we award a teacher with $1,000 for creative integration of the Your Voice is Power program in their classroom teaching.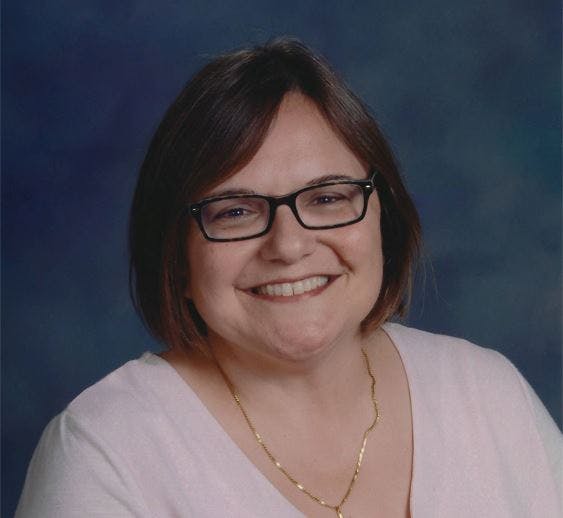 Anna Alfano
Computer Science Teacher, St. Ignatius of Loyola Secondary School
Oakville, ON
Anna Alfano, our winning teacher, is being honoured with a $1,000 prize for going above and beyond to engage her students.
Anna collaborated across her school and district to involve her Indigenous studies teacher, the Indigenous advisor, and a local collective of Indigenous women.
"...since our school is celebrating National Indigenous History Month, we wanted to share this project with the entire school. We are going to play one student song a day during morning announcements followed by their reflection to spread even further the voices of Indigenous communities to a wider audience throughout the month of June.
When Bridget and I started this collaboration, we never thought it would go beyond our classes and spread to the whole school. We plan to continue this next year and hope to get more students involved."
Top Student Winners
These ten students were selected by judges for special recognition amongst hundreds of entries for their creative work and reflections.
Runners up
Congratulations to these forty Runners up for their creative submissions!
Amy and Anushka, Marc Garneau Collegiate Institute (East York, ON)
Andrew, St. Ignatius of Loyola Secondary School (Oakville, ON)
Aysha and Maheera, Marc Garneau Collegiate Institute (East York, ON)
Cérine, College Francais (Toronto, ON)
Charlotte, St. Ignatius of Loyola Secondary School (Oakville, ON)
Chris, St. Ignatius of Loyola Secondary School (Oakville, ON)
Cole, St. Anthony's School (Kincardine, ON)
Devlin, Archbishop M. C. O'Neill High School (Regina, SK)
Dominique, St. Ignatius of Loyola Secondary School (Oakville, ON)
Dylon, St. Anthony's School (Kincardine, ON)
Ella, St. Anthony's School (Kincardine, ON)
Elyse, St. Anthony's School (Kincardine, ON)
Emma, St. Anthony's School (Kincardine, ON)
Garreth, John Arnalujuak School (Arviat, NU)
Isabel, St. Anthony's School (Kincardine, ON)
Jackson, Pine View Elementary School (Pembroke, ON)
Jameson, St. Anthony's School (Kincardine, ON)
Jayce Walker, Ecole Powerview School (Powerview, MB)
Jenre, St. Anthony's School (Kincardine, ON)
Jove, St. Anthony's School (Kincardine, ON)
Katelyn, St. Anthony's School (Kincardine, ON)
Kishan and Ricky, Agincourt Collegiate Institute (Scarborough, ON)
Leah, St. Anthony's School (Kincardine, ON)
Logan, St. Anthony's School (Kincardine, ON)
Lucas, St. Anthony's School (Kincardine, ON)
Maddie, St. Anthony's School (Kincardine, ON)
Mary-Rose, John Arnalujuak School (Arviat, NU)
Marysia, St. Anthony's School (Kincardine, ON)
Oscar, St. Anthony's School (Kincardine, ON)
Rana and Bushra, John Polanyi Collegiate Institute (North York, ON)
Rut, Seven Oaks Met School (Winnipeg, MB)
Samantha, St. Anthony's School (Kincardine, ON)
Samuel, St. Ignatius of Loyola Secondary School (Oakville, ON)
Savannah, College Francais (Toronto, ON)
Sofia, St. Ignatius of Loyola Secondary School (Oakville, ON)
Susie, St. Anthony's School (Kincardine, ON)
Tin, Archbishop M. C. O'Neill High School (Regina, SK)