2023 Winners
Home > Judges & Winners > 2023 Winners
Grand Prize Winner
The votes are in! After listening to amazing music remixes from students across Canada, the judges have selected the Grand Prize Winners of the 2023 Canada Your Voice is Power competition. Congratulations to students Lucia Almeida and Nodin Outten-Joseph.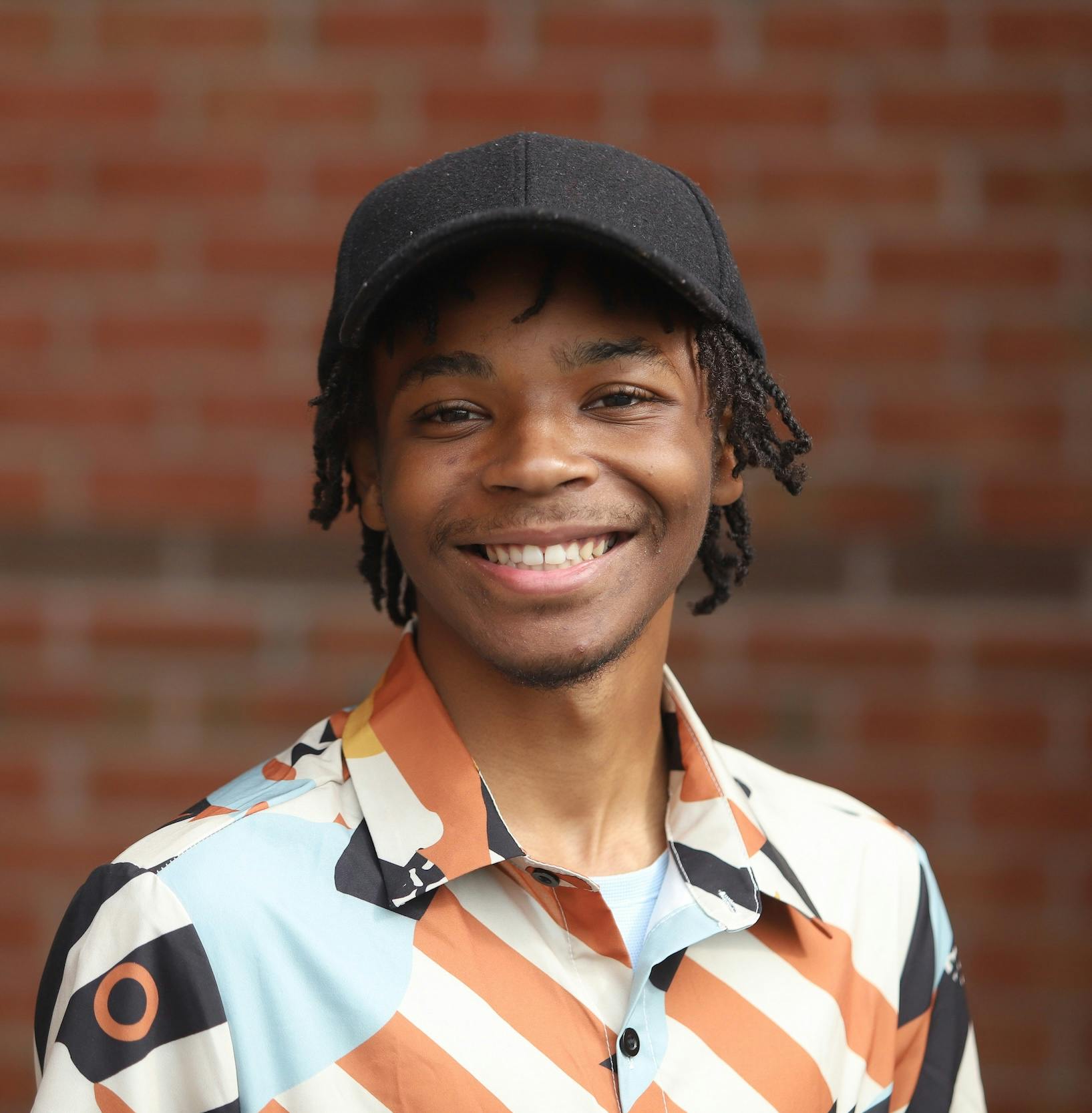 Nodin Outten-Joseph
Grade 12, Wandering Spirit School
Toronto, ON
"Through the creation of my song, I wanted to convey that one of the most powerful forces against inequity is a community's aliveness, thrivance, and joy. It's important to be aware that the heartbeat of Indigenous Peoples is very much still pumping blood within the veins of their communities and nations, even if it beats slower than it once did; This song is a symbol for the perseverance and perpetuity of culture and identity. The fire of Indigenous identity, full of diverse flames, has lost much of its raging magnificence. However, that only means there's more possibility for growth, more to fight for, and more to love. Beauty has been born from hardships just as much as suffering, although we may need to heal before we are able to appreciate it.
Afro-indigeneity and numerous other distinct intersectional identities need to be acknowledged, recognized, and engaged with. Growing up with both Indigenous and Black heritage, I learned from a young age how important it is to re-tell our stories, and breathe life into the unique worldviews that have been suppressed for generations. It is our responsibility to honour the resilience of our ancestors, and resist the erasure of who we are. These communities, and the multi-coloured identities that they're composed of deserve to be celebrated. This song is a voice for that celebration."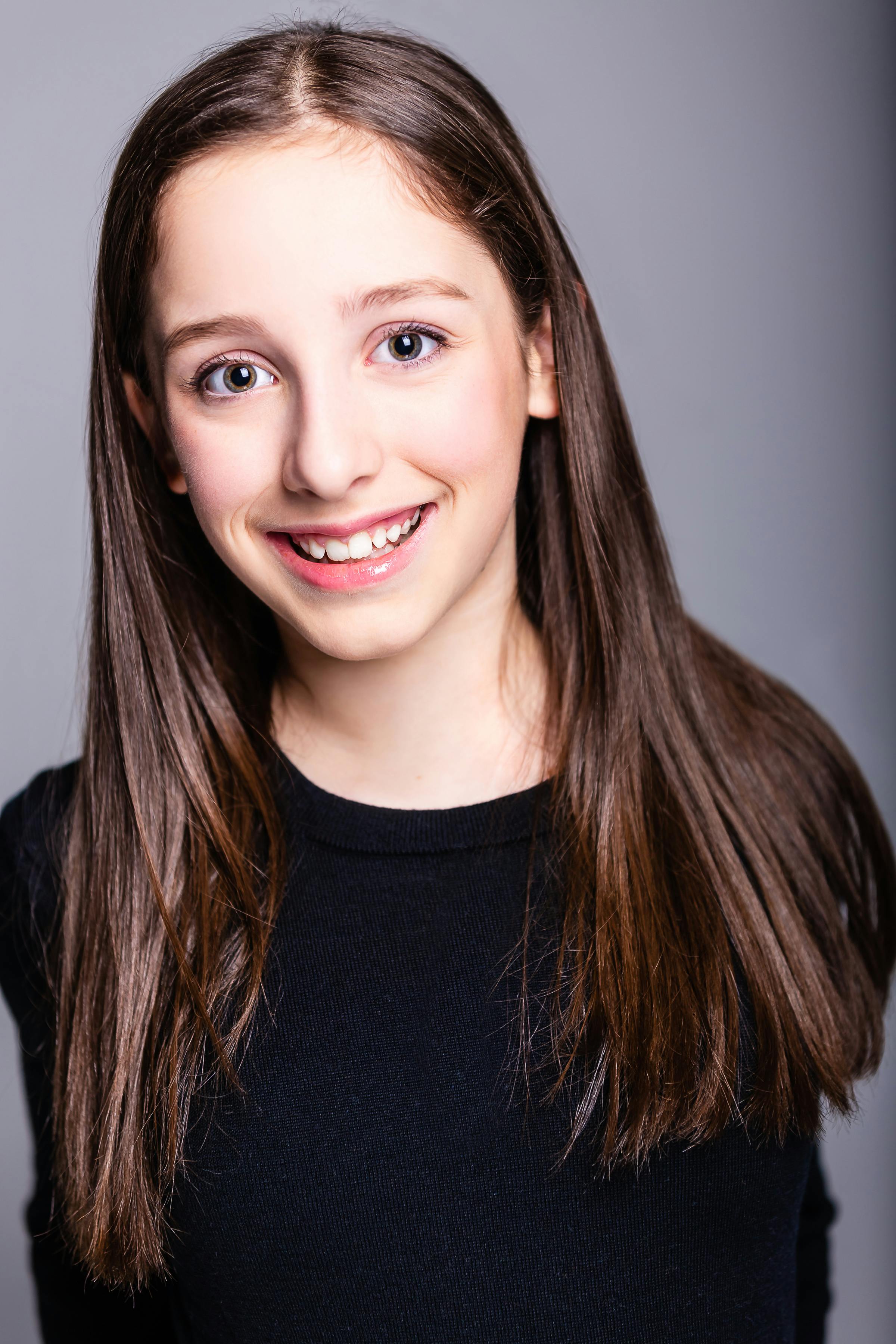 Lucia Almeida
Grade 7, St. Ignatius School
Winnipeg, MB
"When I was creating my song, I really tried to be empathetic of how all these people in the past and sadly in the present too, have felt when they or their loved ones were treated with discrimination. I think it is important that even if you're not being treated unfairly yourself, that you realize that this is a very important issue, and we need to come together and reconcile."
View Lucia's Code
Teacher Winner
Through this award for excellent instruction, we award a teacher with $1,000 for creative integration of the Your Voice is Power program in their classroom teaching.

Stephanie Hefti and Robyn Miller
Grandview ¿uuqinak'uuh Elementary School
Vancouver, BC
Stephanie and Robyn, our winning teachers, are being honoured with a $1,000 prize for going above and beyond to engage their students.
Stephanie recognized the influence of music on young minds. Her experience with the EarSketch platform was transformative for her students, allowing them to remix songs that felt authentic to them. This melding of music with coding provided students with a contemporary skill set, tapping into the rich history of Hip Hop.
In her classroom, Stephanie went beyond the basic curriculum of the program. She incorporated music theory, delving into the mathematical structures behind music. She also enriched their historical understanding by tracing Hip Hop's roots to Africa and highlighting its significance in cultural transmission, both in the African diaspora and among Indigenous communities worldwide. Catering to her diverse group of grade 6/7 students, she provided written templates with guiding prompts to help them meet submission criteria. They undertook a creative project where they crafted music plaques. Using mathematical tools and artistic techniques, students designed their own album replicas, complete with imaginative album covers and record label stickers. These plaques were proudly displayed in school corridors, marking the day their music was shared with their peers.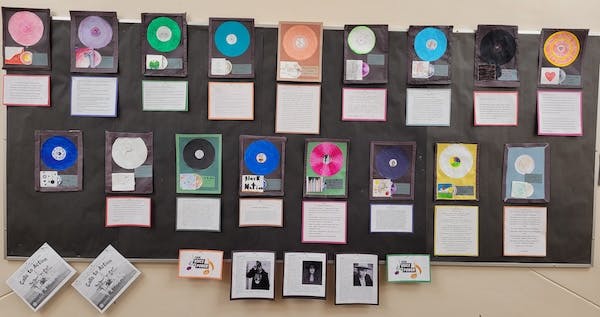 Stephanie collaborated closely with Robyn Miller, the school's Librarian and coding expert. Robyn introduced Stephanie to the EarSketch program, led coding sessions, and even organized a school-wide competition. The lasting impact of this program is evident, as students, a year later, remain eager to use EarSketch and play their creations.
Top Student Winners
These ten students were selected by judges for special recognition amongst hundreds of entries for their creative work and reflections.
Runners up
Congratulations to these forty Runners up for their creative submissions!
Our 40 Runners Up, who all received a $25 Amazon.ca gift card, are:
Adeleine, Ecole Secondaire Sisler High (Winnipeg)
Amara Lesanthan, St. Luke Elementary School (North Bay)
Anerie, Merivale High School (Nepean)
Ayvren, St. Anthony's School (Kincardine)
Brody, St. Hubert Elementary School (North Bay)
Cavan, St. Anthony's School (Kincardine)
Emma, St. Anthony's School (Kincardine)
Ethan, Archbishop M. C. O'Neill High School (Regina)
Evan, St. Anthony's School (Kincardine)
Evelyn, Banded Peak School (Bragg Creek)
Frances, St. Hubert Elementary School (North Bay)
Hana, Sacred Heart School (Sioux Lookout)
Henry, Lanor Junior Middle School (Etobicoke)
Isabel Elias, St. Ignatius School (Winnipeg)
Jack, St. Anthony's School (Kincardine)
Jake, Seven Oaks Met School (Winnipeg)
Jove, St. Anthony's School (Kincardine)
Julia Tony, College Francais (Toronto)
Lucie, St. Ignatius School (Winnipeg)
Luke, St. Ignatius School (Winnipeg)
Mahdy, John Oliver Secondary School (Vancouver)
Marc, John Oliver Secondary School (Vancouver)
Mayuri, Streetsville Secondary School (Mississauga)
Mel, Bethlehem Catholic High School (Saskatoon)
Mélany, Ecole Maurice Lapointe (Kanata)
Meredith, Spectrum Alternative Senior School (Toronto)
Mia, Grandview Elementary School (Vancouver)
Nalin, Bloordale Middle School (Etobicoke)
Oliver Pitres, St. Anthony's School (Kincardine)
Ranz, Francis Libermann Secondary School (Scarborough)
Rhueshawn, Rouge Valley Public School (Scarborough)
Rowan, St. Anthony's School (Kincardine)
Sadie, St. Anthony's School (Kincardine)
Seamus, Kapapamahchakwew - Wandering Spirit School (Toronto)
Sonya Trimble, St. Ignatius School (Winnipeg)
Spencer, St. Anthony's School (Kincardine)
Sushathve, Knob Hill Public School (Scarborough)
Violet, St. Anthony's School (Kincardine)
Xhyrelle, Ecole Secondaire Sisler High (Winnipeg)
Zayton, Grant Park (Winnipeg)