Skip to Content
Module 6: Messages, Chorus, & Custom Functions
Indigenous Role Model Profiles
Elder Mae Louise Campbell 
Respected Elder from Manitoba 
Born in 1934 into a family that lived off the land in northern Manitoba, Elder Mae Louise Campbell grew up rooted in nature's cycles and Indigenous cultural values.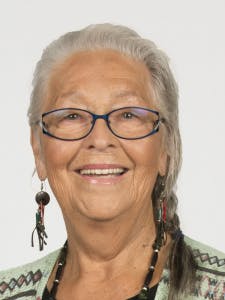 But colonization and residential schools cast their shadows of alcoholism, violence, and sexual abuse on her community and family. She became a mother early, raising five children under difficult circumstances, but still knowing that only in the spiritual ways of her ancestors could healing and balance return to her community.
For over 81 years, Elder Mae Louise has taught and supported people in a variety of circumstances, from post-secondary educators, students, health workers, and administrators to women leaving prisons and addictions. Governments, band councils, service organizations, and communities in her home province and nationally rely on her guidance.
Today, she is an Elder in Residence at the University of Manitoba's Faculty of Social Work and Red River College. For more than 16 years, she was the Keeper of Grandmother Moon Lodge, a healing lodge in rural Manitoba that served over a thousand Indigenous women.
From 2012 to 2014, she was part of the National Task Force on Sex Trafficking of Canadian Girls. As it became clear that most of the victims were young Indigenous girls, the task force came to depend on her for traditional knowledge and knowledge of sexual exploitation that is currently ravishing Indigenous communities. She also successfully advocated for a rural facility for exploited girls that is now running on 80 acres of land outside Winnipeg as part of Tracia's Trust: Manitoba's Sexual Exploitation Strategy.
Elder Mae Louise embodies a healing spirit, knowing from experience that only when women take their rightful places as healers, leaders, and grandmothers – all walking proud – can families and communities heal.
Source: https://indspire.ca/laureate/elder-mae-louise-campbell-2/ 
Emily Angulalik
Respected Inuinnait Elder from Cambridge Bay, NU
"My Inuinnaqtun Uqauhiq (Language) is to be preserved, and how I can preserve this is by educating, sharing, and most of all using my language through various ways including cultural activities, as did our ancestors for thousands of years. Language is our identity, we need to rise and nurture our identity, without the language there is no culture, without the culture there is no language, we must take pride in our identity and walk in today's world."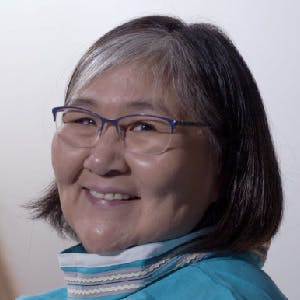 Language and culture are foundational components of Emily Angulalik's identity as an Inuinnaq woman – elements which she has made it her life's mission to preserve and transmit.  With over twenty years as a teacher and cultural ambassador, she has dedicated much of her time to educating others about Inuinnaqtun, a dialect of the Inuktitut language. Whether it has been through her work in the community as a translator and teacher or her founding of the Pitquhirnikkut Ilihautiniq / Kitikmeot Heritage Society, she has always actively protected language and transmitted cultural knowledge through her lived experience.  Her ongoing mission to promote Inuit language and culture, and to educate Canadians about Inuit people and their ancestral history, has created cultural bridges which foster a spirit of community between Inuit and Canadians.  She carries the wealth and strength of her ancestors through her connection to the land, cultural knowledge and traditional skills.  A respected leader, Emily is an inspiration to Indigenous language advocates, educators and learners.
Christie Belcourt 
Métis Artist
Christi Belcourt is a Michif (Métis) visual artist with a deep respect for Mother Earth, the traditions and the knowledge of her people. In addition to her paintings she is also known as a community-based artist, environmentalist and advocate for the lands, waters and Indigenous peoples. She is currently a lead organizer for the Onaman Collective which focuses on resurgence of language and land based practices.
She is also the lead coordinator for Walking With Our Sisters, a community-driven project that honours murdered or missing Indigenous women. Her work Giniigaaniimenaaning (Looking Ahead) commemorates residential school survivors, their families and communities to mark the Prime Minister's historic Apology in 2008 and is installed at Centre Block on Parliament Hill commissioned by the Government of Canada.  She was named the Aboriginal Arts Laureate by the Ontario Arts Council in 2015. In 2016 she won a Governor General's Innovation Award and was named the winner of the 2016 Premier's Awards in the Arts.  Author of Medicines To Help Us (Gabriel Dumont Institute, 2007) and Beadwork (Ningwakwe Learning Press, 2010). Christi's work is found within the permanent collections of the National Gallery of Canada, the Art Gallery of Ontario, Gabriel Dumont Institute, the Indian and Inuit Art Collection, Parliament Hill, the Thunder Bay Art Gallery, and Canadian Museum of Civilization, First People's Hall.
Source: http://christibelcourt.com 
Jenn Harper 
CEO of Cheekbone Beauty from Thunder Bay, Ontario 
Jenn Harper, founder of Cheekbone Beauty, was born in Thunder Bay, Ontario, and relocated to the Niagara Region where she was raised and developed a passion for cosmetics. For Jenn, make-up has become a means of expression that she feels has amazing power. There needed to be a brand that was made in Canada, that was never tested on animals, free of parabens and that gave back to the First Nations community. The brand did not exist, so Jenn created it! Through countless hours over the past two and a half years, Cheekbone Beauty was born!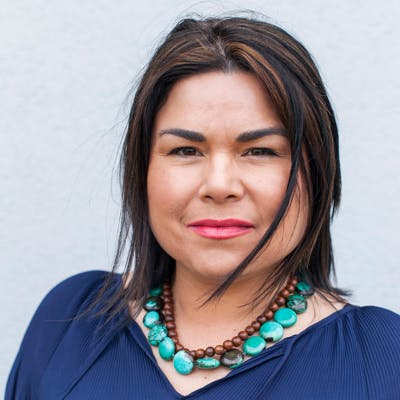 Over the past ten years, Jenn has had a successful career in sales and marketing with two large international corporations. During her first week of a training session with one of these companies, a questionnaire asked: "What is your dream job?" Jenn wrote "To be the CEO of a major cosmetic brand." At the time, there was no indication that Jenn would eventually set out to build Cheekbone Beauty. During the development of Cheekbone Beauty, Jenn researched the industry as well as charities that are helping close the educational funding gap that exists between Indigenous and non-Indigenous students. Jenn found the First Nations Child & Family Caring Society (FNCFCS) and Cheekbone Beauty continues to support the FNCFCS today. During Cheekbone's infancy, Jenn also suffered a heavy personal loss with the suicide of her brother B.J. This loss, though difficult, has remained a driving force behind Jenn's desire to see Cheekbone Beauty succeed with its mission.
In addition to Cheekbone's mission, Jenn strives to educate as many Canadians as possible about the Residential School System and the effects it has had on her family and friends through decades of generational trauma. Jenn speaks regularly to university, college and high school students about social entrepreneurship, empathy and the history of her First Nations family. Jenn has also been invited to speak to various entrepreneur groups, women in business associations, Apple Canada, and First Nations organizations across Canada.
In 2017 Jenn Harper was awarded the "Social Enterprise Award" at the 17th Annual Women in Business Awards by the Women in Niagara (WIN) Council and the Greater Niagara Chamber of Commerce (GNCC) for her work on Cheekbone Beauty. In total, $1705 has been donated to support Indigenous youth!
Christa Bruneau-Guenther 
Cree and Métis Restaurant Owner from Manitoba
Born and raised in Winnipeg, Manitoba, and a proud member of Peguis First Nation, Christa has spent nearly 20 years refining her cooking skills and expanding her knowledge of Indigenous foods. She is a home cook turned restaurateur whose passion and creativity are woven into the fabric of Feast.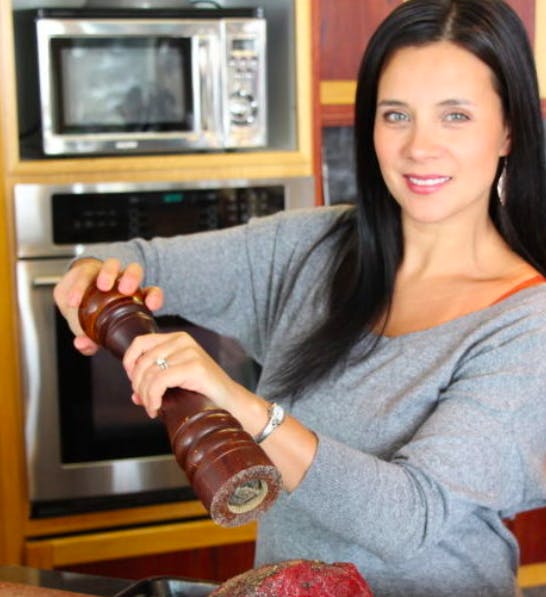 Christa started Feast with a focus on community and a goal of becoming a pillar in the West End. She wants each visitor to experience modern dishes rooted in traditional First Nation foods while celebrating the spirit of her culture. In the four years since opening, Christa's recipes have been featured in publications such as Canadian Living, Chatelaine, and on Food Network Canada.
Jules Koostachin
Cree Filmmaker based in Vancouver
Dr. Jules Arita Koostachin is an award-winning filmmaker who successfully completed her Ph.D. with the Institute of Gender, Race, Sexuality and Social Justice at the University of British Columbia. Her research MooNaHaTihKaaSiWew: Unearthing Spirit was focused on Indigenous documentary and positionality (relationship to stories).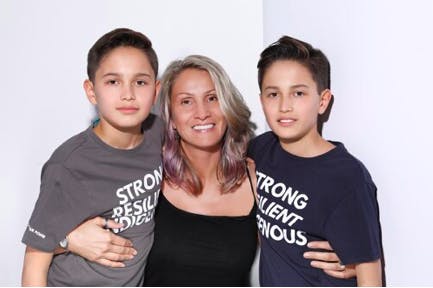 Since the beginning of time, the people of the MoshKeKo have shared stories from generation to generation. InNiNeWak (Cree) storytelling is a method used to inform us about our cultural beliefs, values, protocols, ceremonial life, and our relationships. Our storytelling practices are also a strategic means to actively protect our stories, and have allowed for the intricacy of our daily lives to be respectfully represented.
Through Jules' arts practice, she involves the use of film, photography, documentary, creative writing and installation. Her practice is deeply influenced by her Ancestral ties to the MoshKeKo AsKi. InNiNiNeWak teachings in the form of story, is an integral way to ensure our Ancestors' voices are remembered and heard for generations to come.   
Source: https://juleskoostachin.com 
Dion Kaszas
Métis and Nlaka'pamux tattoo artist in Nova Scotia
My name is Dion Kaszas, and I have been tattooing since 2009. My work has appeared in The New York Times, Skin Deep Magazine, The World Atlas of Tattoo, Tattoo Traditions of Native North America and most recently the television series Skindigenous which premiered in 2018 on the Aboriginal Peoples Television Network and USA Ink on the FOX Nation.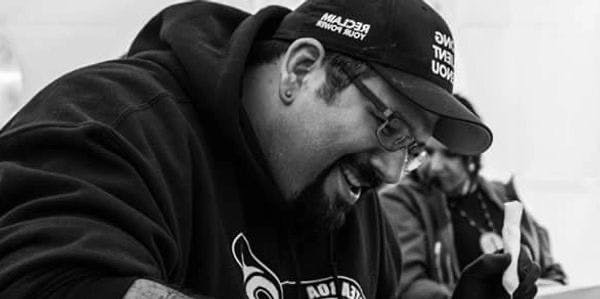 I have been an invited artist at international tattoo festivals in Spain, New Zealand, Samoa, and across Canada. 
I have a very diverse portfolio which stems from beginning my career in a small town street shop. My machine work includes dot work, fine line ornamental, cover-ups, black work, tribal, water-colour, and black and grey.
I am most well known for using the traditional hand tattooing methods of my ancestors the Nlaka'pamux, these include skin stitching and hand poke.
I am always excited about a new project, big or small.
Source: https://consumedbyink.com 
Douglas Cardinal 
Siksika/Blackfoot/Metis Architect
Born in 1934 in Calgary, Alberta, his architectural studies at The University of British Columbia took him to Austin, Texas, where he achieved his architectural degree and found a life experience in human rights initiatives.  Douglas then became a forerunner of philosophies of sustainability, green buildings, and ecologically designed community planning. His architecture springs from his observation of Nature and its understanding that everything works seamlessly together.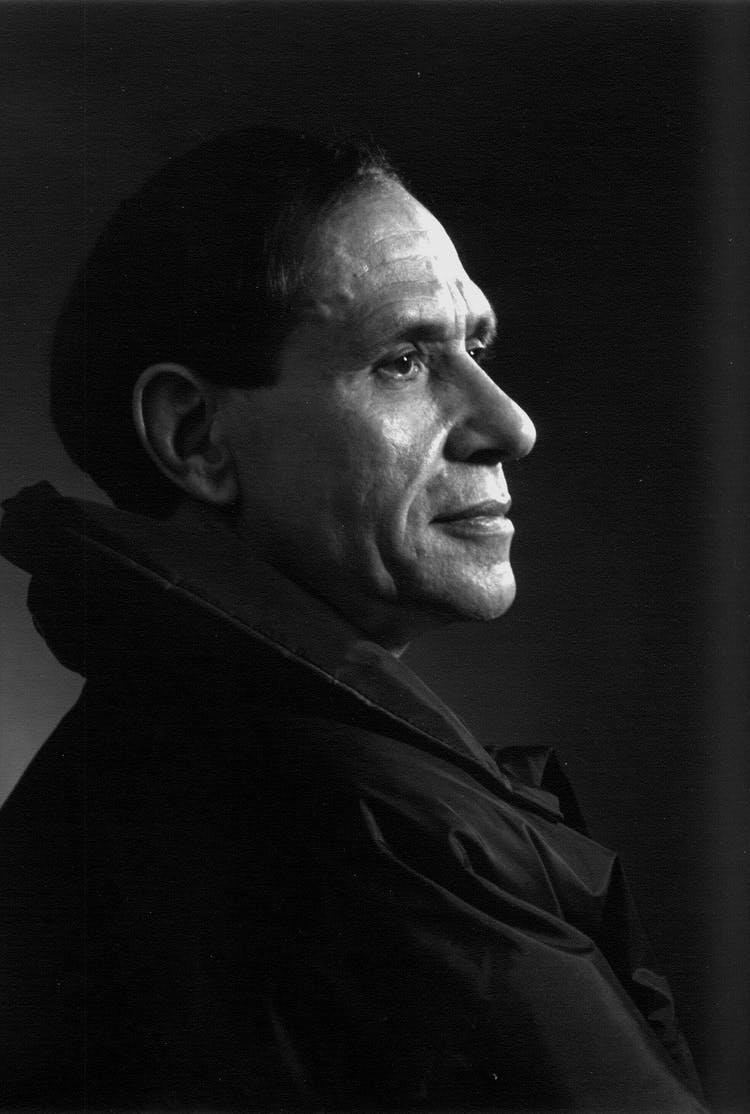 In recognition of such work, Douglas Cardinal has received many national and international awards, including: 20 Honorary Doctorates, Gold Medals of Architecture in Canada and Russia, and an award from United Nations Educational Scientific and Cultural organization (UNESCO) for best sustainable village. He was also titled an Officer of the Order of Canada, one of the most prestigious awards given to a Canadian, and he was awarded the declaration of being "World Master of Contemporary Architecture" by the International Association of Architects. 
Douglas Cardinal is one of the visionaries of a new world; a world where beauty, balance and harmony thrive, where client, architect, and stakeholder build together with a common vision.
Josh Nilson
Métis Game Developer in British Columbia
Josh Nilson is the CEO and co-founder of East Side Games (ESG), making the best narrative idle games in the business and creating the technology for developers to tell amazing stories. Josh has been working in the Tech world for over 19 years, at both enterprise and start up companies.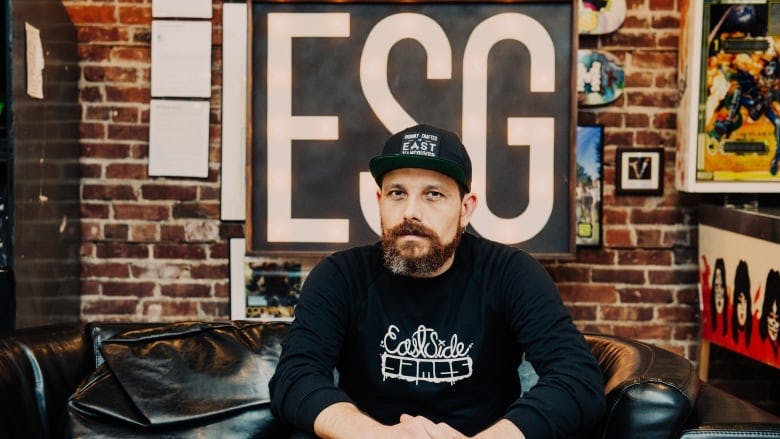 For the last 14 years, he has been specializing in games, and his keen efforts have been integral to East Side Games becoming a profitable studio. He has grown East Side Games from 14 to 125+ people while still maintaining the unique culture that makes East Side Games the best place to work and play. Josh had previously worked at Relic Entertainment, where he contributed to critically and commercially acclaimed RTS games Dawn of War II and Company of Heroes.
In 2017, ESG launched Trailer Park Boys: Greasy Money, which was a top 100 game in over 100 countries with great player reviews and excellent fan engagement. It's Always Sunny: The Gang Goes Mobile launched in 2019 and is still growing and delighting its amazing fanbase. 2020 started with great momentum with the early access launch of Dragon Up: Idle Adventure, which was a collaboration between ESG and the brand new Nightgarden Studio. Most recently, East Side Games just launched The Goldbergs: Back to the 80s! Some big launches are upcoming this year and in 2021.
Source: https://www.eastsidegames.com/management/josh-nilson/ 
Image: https://www.cbc.ca/news/canada/british-columbia/indigenous-tech-industry-1.5800451 
Michael Langin
CEO of Colonialism Skateboards in Regina 
MICHAEL LANGIN is an Indigenous artist from Cote First Nation, Treaty 4 Territory, who is committed to educating people through creative renderings of our colonial past.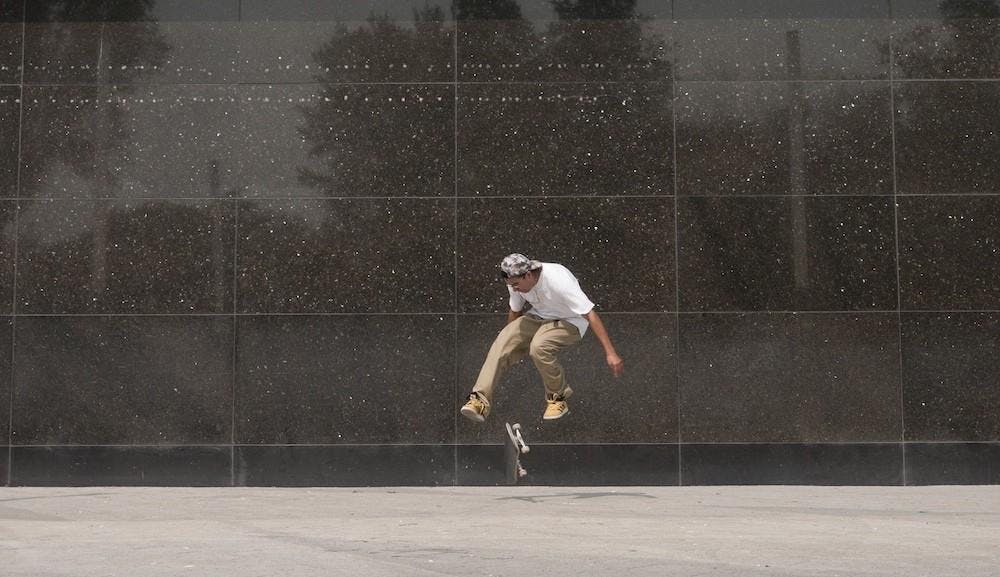 After moving to Regina almost 20 years ago, Michael immersed himself in the local skateboard community, of which he has remained a prominent member ever since. Last spring, Michael launched his own skateboard company – Colonialism Skateboards – to draw attention to, and have people engage with, complex and untelling aspects of Indigenous Canadian history and culture. By combining skateboard art with a history lesson on Indigenous culture and colonialism in Canada, Michael's innovative approach is leading a conversation about how Canadians, especially youth, can move forward together through reconciliation.
Profoundly influenced by his upbringing and experiences as an inter-generational residential school survivor, Michael's initiative has grown and expanded beyond the realm of skateboarding. He has been invited to elementary and high school classrooms in Regina, Fort Qu'Appelle, as well as various community panels to speak about his company and its mandate. He was recently invited to the Winnipeg Art Gallery to speak on an Indigenous artist panel, where his boards were featured.
Colonialism Skateboards continues to receive international attention as Michael inspires skateboarders and non-skateboarders alike to learn about the history and enduring legacy of colonization and to think about ways to address these ongoing challenges locally and globally. Source: http://www.colonialism.ca/about 
Sho Sho Esquiro 
Kaska Dene and Cree Fashion Designer from Ross River, Yukon
Sho Sho Esquiro is a Kaska Dene and Cree, and her passion is for self-expression through art and fashion. Sho Sho promotes strong community values by devoting time to help elders and youth in her hometown of Vancouver City where she teaches art to Fetal Alcohol Syndrome Disorder youth and other inner-city alternative students.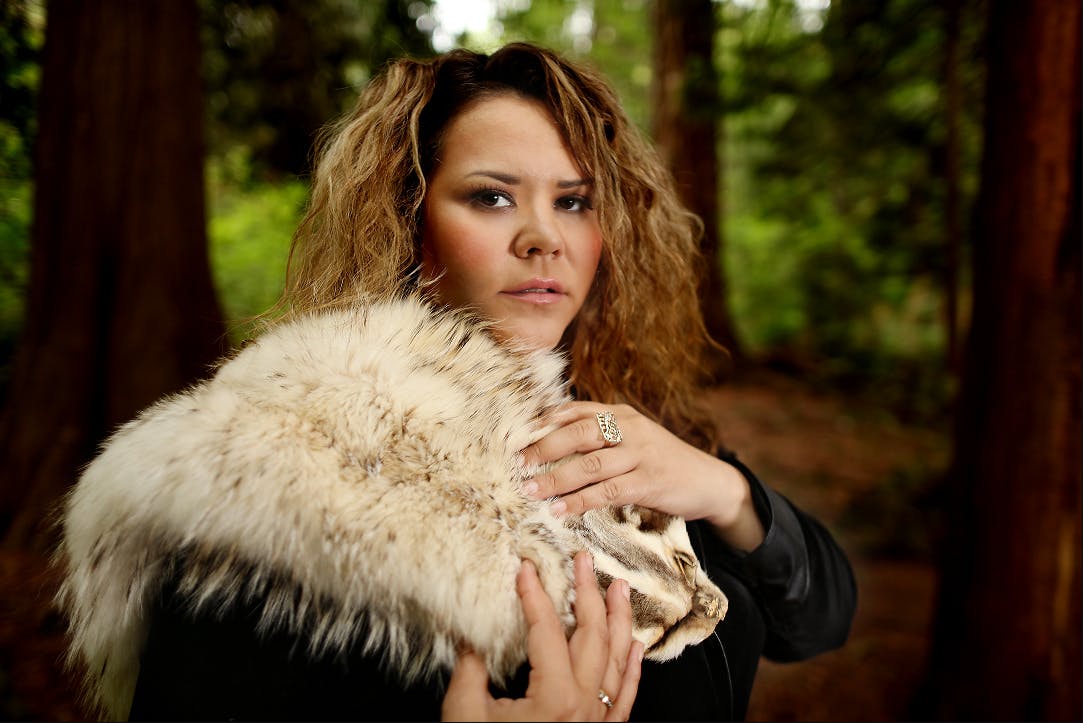 Although profoundly inspired by the culture of city life, Sho Sho still clings to a keen sense of respect for nature and environmental preservation, which is derivative of her upbringing in Yukon, Canada. Sho Sho, of Ross River Nation, was born into a family of sewers and beaders, who taught her at an early age that furs and hides are to be used with respect so that nothing is wasted. She learned to be skilled in durable craftsmanship for having to make items that can stand up to the harsh elements of the Yukon.
Sho Sho uses organic fabrics, as well as recycled leathers, furs, and trims, in vibrant colors thus melding her passion for hip-hop culture with her aboriginal heritage to create a unique, fresh look with an urban-Native twist. Each garment is handmade to ensure couture quality and artistic authenticity.
Sho Sho began her career as a costume designer for a Carousel Theatre in Vancouver. She started Sho Sho Esquiro Clothing in 1997 with a simple line of silkscreened graffiti tee shirts, to which she added handbags and jackets, until finally establishing a full couture line in 2009. She quickly found her niche displaying her collection at fashion and trade show exhibits across North America; but her efforts to infiltrate the mainstream culminated when her designs were featured during the 2010 Winter Olympics.
In the Summer of 2011, Sho Sho was recruited to put on a fashion show for a crowd of 8,000- plus attendants at Escape to New York, a British-inspired music festival that debuted in the Hamptons. In November 2011, her line was featured alongside the likes of Pendleton and Nike N7 in a Native Influence Fashion Show at the National Congress of American Indians 68th Annual Conference and Market Place.
Known throughout Indian Country for her Pendleton jackets and high fashion corsets, Sho Sho's custom designs have been coveted by such notables as Indian rights activist singer/songwriter Buffy Sainte Marie.
While Sho Sho likes her fashion to be seen as art, she is also an artist of original canvas work and beaded appliqué. She is the daughter of artist/animator Susan McCallum (a 2011 Gemini nominee) whom she credits along with a larger network of strong and creative family members for supporting and encouraging her to live out her passions.
Source: https://shoshoesquiro-blog.tumblr.com 
Image: https://www.insidevancouver.ca/2021/08/24/bill-reid-gallery-of-northwest-coast-art-presents-sho-sho-esquiro-doctrine-of-discovery/ 
Autumn Peltier 
Water Activist
Autumn is an Ojibway/Odawa water activist from Wikwemikong First Nation/Manitoulin Island and she advocates for clean drinking in First Nations communities and across Mother Earth.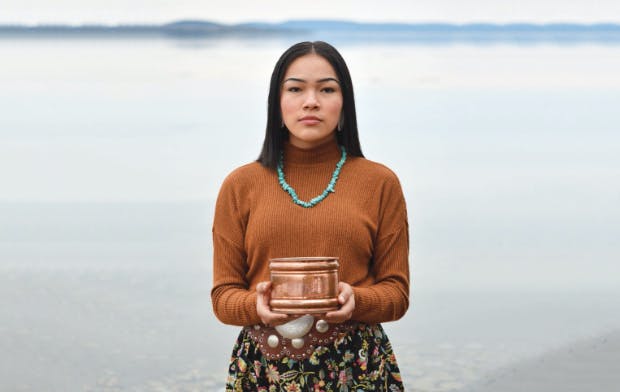 Autumn has travelled far and wide to carry the message of the importance of clean water and the Sacredness of Water. She has spoken at the United Nations World Water Day on March 22, 2018, been honoured by the Assembly of First Nations as a water protector, and recently travelled to Stockholm, Sweden, for World Water Week in August 2018, invited by the United Nations as a Keynote speaker. 
Autumn has also been honoured by the Ontario Lieutenant Governor with the Sovereign's Medal for Volunteers for her exceptional advocacy and being an exceptional conservationist. Autumn was also recognized and honoured as an Ontario Junior Citizen for her advocacy work and won a Me to We award for Youth in Action (12 & under).  Autumn continues her work for access to clean water for the Indigenous Community and Indigenous People across the world.