Module 6:
Messages, Chorus, & Custom Functions
Start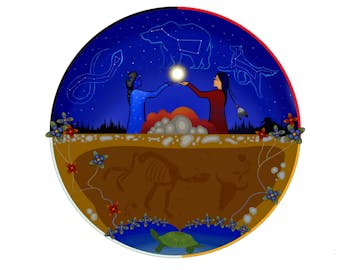 Approx Time to Complete
1.75 Hrs
Pro Tip
The slide decks have extra info not included in the online lessons. 
The Notebook can be printed but has more functionality when used digitally.
Module Overview
In Module 6, students will explore Indigenous role models and continue to develop their coding skills so that they can code their final song for the Your Voice is Power competition. 
Module Resources
Videos:
Module Outline
1
Minds-On: Understanding Roles
10 Minutes
2
Action: Indigenous and Musical Knowledge
80+ Minutes
3
Consolidation/Reflection
12 Minutes