Module 2
Layers of Injustice & Creating a Script with Comments
Start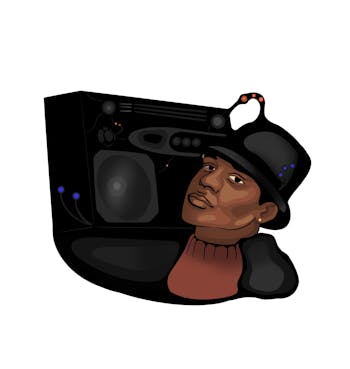 Approx Time to Complete
1.25 Hrs
Pro Tip
The slide decks have extra info not included in the online lessons.
The Notebook can be printed but has more functionality when used digitally.
Module Overview
In Module 2, students learn about the history of Hip-Hop, types of racism, the basics of writing a script, and adding comments to the code. We challenge students to recognize the following layers of racism in song lyrics:
Interpersonal
Institutional
Structural
Students have an opportunity to discuss the meaning of each racism layer and think about the layers of injustice when writing code to layer music.
Sensitive Topic: This module discusses the damaging legacy of slavery in the United States, including current examples of Interpersonal, Institutional Systemic, and Structural racism.
Module Resources
Module Outline
1
Minds-On: Music As A Way To Express Voice
10 Minutes
2
Action: Layers Of Racism
45 Minutes
3
Consolidation/Reflection
5 Minutes